Meet our team
Safaraz "Raz" Bajwa - IndusTrack
President
I initially joined EO for business growth but the group exceeded my expectation and improved all aspects of my life. The knowledge, connection, and experience I gained through EO has led to a stronger business growth and self-awareness. I was able to build lasting relationships with like-minded entrepreneurs.
Brent Peterson - Wagento
MarComm
Brent is the Chief Magento Evangelist and Agency Coach at Wagento. He is a Certified Magento Specialist and a Magento Master. Peterson has been involved in the Magento community and Magento forums since early 2009. He loves to run, bike, and ski, in that order. He is often found at Magento events organizing running meetups with his wife, Susan.
Rick Gardiner - iAffiliate Management
Mentorship
Husband, Father, Entrepreneur, and Technology Geek with a Passion for Online Marketing...with an Affiliate Twist.
Dominic Fragomeni – Gehrke Company
FORUM
When I joined EO, my business had just started to bounce back from a 3 year period of flat to declining revenue. We had lost several of our best business partners, and were facing tougher and tougher competition from an aggressive company in another geography.
EO helped solidify my go forward plan, and provided feedback and experience sharing from my peers on the EO MN Board, the various friends I met at EO regional events, and especially my forum. We managed to solidify our business, and grew from about $40 to about $60 million in sales.
Then another funny thing happened. My forum and other contacts started asking me questions like "is that as far as you can grow?" "What would it take to grow your business more?" all of which gave me more to think about.
My business is now over $120 million in sales – and looking for more! I might have been able to solidify my business and put it back on solid footing all by myself, but I would not have doubled my business again without the push and support of the EO community and my forum! I guess I didn't know how good my business could be……
Spenser Segal, ActiFi
LEARNING
Spenser Segal, AIFA, is the CEO of ActiFi, Inc., a software and solutions company focused on Accelerating Advisor Success. By implementing ActiFi's patented SuccessPro platform financial institutions run more effective and profitable businesses.
Spenser has 30 years of experience in the financial services industry, including as Vice President of e-Commerce for American Express Financial Advisors (now Ameriprise), where he directed the advisor technology strategy. In the late 1990s, He improved the advisor and client experience during the period when the manufacturing and distribution businesses were becoming a stand alone P/L's.

In his role at ActiFi, he has personally worked with over 100 financial services companies including several successful insurance companies. He has three children who he is very proud of and resides in Minneapolis, Minnesota with his wife, Michele.
Matt Franta - Canvas Craft
Strategic Alliance Partner Chair
Carla Bainbridge - Predictive Profiles
MyEO Chair
George Peichel - Prairie's Best Farms, Inc.
FINANCE
Chris Carey - Entrepreneur, angel investor, and business coach
President - Elect
Chris Carey is the founder and CEO of Modern Automotive Performance, an eCommerce retailer of automotive products. He launched the venture in 2006 at the age of 22 with little more than a dream and a bedroom closet to store inventory. By 2011 the company had grown so dramatically that it was featured in the Inc. 500 list of the fastest-growing privately held companies in America. More recently the company's revenues in 2018 exceeded $27M.
Chris has been featured in the Wall Street Journal, Inc Magazine, Minnesota Business, and other such publications speaking to his passions for entrepreneurship, eCommerce, and leadership development. In an effort to make an even greater impact on the world Chris strives to inspire others by sharing the many trials and tribulations he encountered along the way and the corresponding tools and systems he implemented to ultimately overcome them.
Ken Schultz - Dasco Label
Membership
EO has introduced me to a world of like minded individuals that I never knew before. The entrepreneurial commitment of EO members is fantastic, they will do whatever they can to assist fellow members. Belonging to EO forces me to get away monthly to work on my business and help others in their business, it has been invaluable to me and my businesses.
Tyler Ebert
GSEA Chair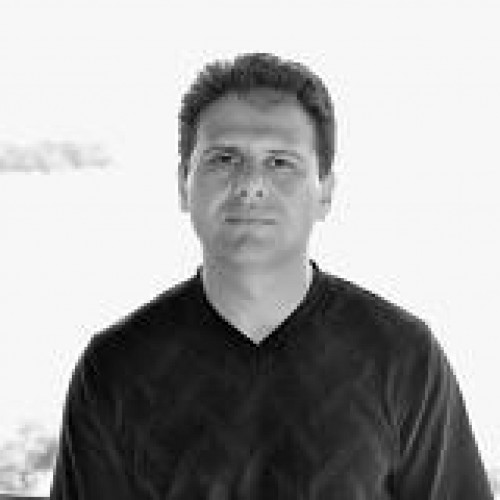 Vadim Mazo - Dana Inc
Integration
Zac Plansky - AT3 Tactical
EO Accelerator
Why did you join EO Minnesota?
Before EO, I joined the EO Accelerator (EOA) program because I was looking for a network of peers. We grew the business very quickly and EOA was a huge part of that. I joined EO after graduating from EOA.
What would you tell a potential member considering joining EO?
Running a business can be lonely, and EO provides a group of like-minded entrepreneurs that share your struggles. If you value learning and personal growth, EO will provide opportunities for both. Plus, it's a lot of fun!
What do you feel is the biggest benefit in membership, and why?
I've gotten a lot of value from forum, learning events, and serving on the EO Board.
What is your favorite thing about being an entrepreneur?
The ability to blaze your own trail and create something meaningful.
About AT3 Tactical
AT3 Tactical is a manufacturer and online retailer of firearms parts, accessories, and optics based in Hanover, Minnesota. Founded in 2013, we strive for the best shopping experience in the industry, with affordable products, fast shipping, and friendly service.